The 'Why' of Health & Co
At Health & Co we acquire and operate medical practices with the mission of providing Australian communities with access to leading GP services and healthcare. We believe the recipe for quality patient care is having the best doctors empowered with the best support. More.
We maximise the potential of your practice
Practices in the Health & Co network have grown their earnings and patient bases, retained staff
and reported high levels of GP retention and engagement.
The value we bring
Staff management and employee engagement
Marketing and business development capabilities to grow your patient base
Infrastructure support across property and IT
Admin support for practice managers
Advisory support and business planning
The value you bring
Patient base
Practice brand and culture
Clinical Leadership
Established GPs and clinic staff
Testimonials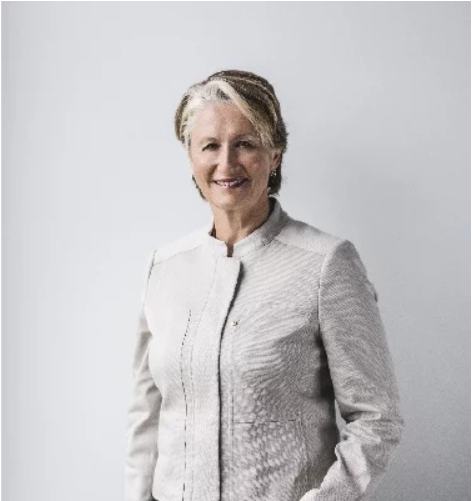 Prof Kerryn Phelps AM
Founder of Cooper Street Clinic and Bourke Street Clinic
"Joining the Health & Co network has been the right choice for Bourke Street Clinic and Cooper Street Clinic, and for me personally. Partnering with Health & Co has brought compelling advantages for my practices."
Dr Darren Ng
MBBS (Adelaide), FRACGP, One Care Medical Centre
"Health & Co have been a pleasure to partner with. The transition was smooth and supportive, with no disruptions to the daily operations. They are open and transparent, with excellent lines of communication. I really feel that Health & Co respects the independence of my clinic and is focused on helping us grow to develop the service for the local community."
Dr Andrew Fahey
MBBS, FRACGP, Graceville Medical Centre
"The Health & Co team took the time to understand my needs as a doctor and found me the best clinic to suit my practice style, life circumstances and professional growth pathway."
Eilidh Kennedy
Practice Manager, Cremorne
"We've been partnering with Health & Co for over 3 years now and during that time we have established a close and effective working relationship, based on mutual trust and open communication. We have been able to strike a balance between retaining our independence in running the practice day to day and having strategic support in areas such as Marketing, Finance and Property management. Decision making is shared and collaborative and any business growth initiatives take account of our practice culture and way of operating."
Tricia Callegar
Practice Manager
"I was a new Practice Manager who commenced just prior to the acquisition, so the external support I received from Fiona and the Health & Co team was paramount. It was business as usual – no changes to the staff, the same ethos and culture. Behind the scenes, policies, protocols and HR requirements are streamlined which benefits staff, doctors and patients."
Lorraine Straker
Practice Manager, Brindabella
"I was working for 15 years when Health & Co acquired our General Practice. The business as usual approach was excellent and it was a seamless transition. This allowed me to concentrate on the day to day practice. I have appreciated the extra training and support, and the engaging and highly efficient work ethic of Health & Co."
It's simple
We understand that every practice is different.
That's why our experienced Health & Co Partnerships
Team are happy to work with you to map out a plan.